After 10 years as Marin Preparatory School, we're changing our name to Spanish Infusión School.
New Name, Same Unique Program
Ten years ago, Marin Day Schools Director Lynn Kanter Levy envisioned an independent school where children would learn Spanish gradually and comprehensively without sacrificing academic rigor or attention to their social and emotional growth. She founded Marin Preparatory School, a Spanish Infusion Program in the heart of San Francisco. Over the past decade, we've turned that vision into our school.
Although we're changing our name, we continue to offer students a nurturing, rigorous, and bilingual education from an experienced faculty that will prepare them for the challenges and opportunities ahead. Our students learn how to excel in school and in life. We are a family of students, faculty, parents, and staff, and we believe in the power of Comunidad.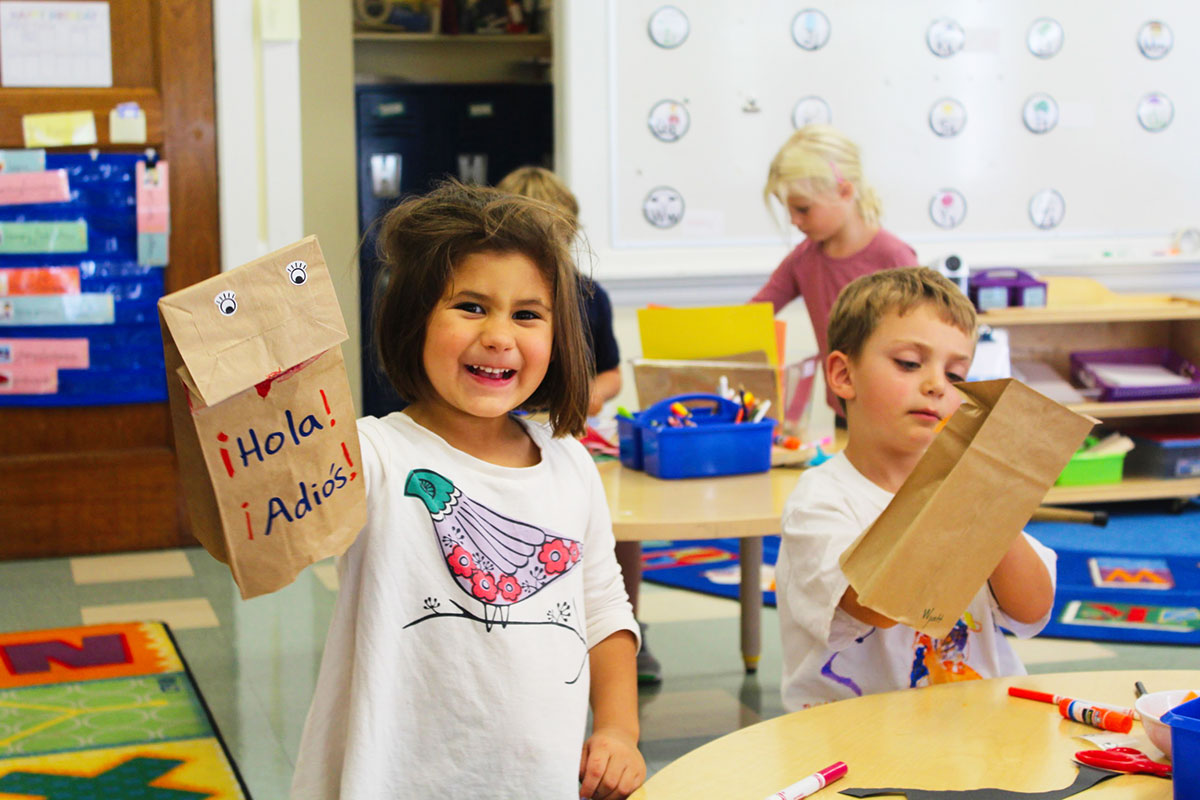 Spanish Infusión School at a glance
• 45-minutes Spanish instruction per day in grades TK-2
• 60-minutes Spanish instruction per day in grades 3-4
• 1:10 teacher-to-student ratio
• 1 in 3 students receive financial aid
• 1 of 4 students are students of color
What is Spanish Infusion?
Spanish Infusion is different than immersion. It is not sink or swim. Infusion surrounds our students with Español language and culture, while they work in English. Half our faculty are native Spanish speakers, and at least one class a day is only in Spanish. All year, students learn the diversity of Latin American culture in art, history, and culture. By 8th grade the vast majority of our students are conversationally proficient and will test into the advanced levels of High School Spanish.
Our new Spanish Infusión School website will be launching soon but to learn more, please visit MarinPreparatory.org.